Arch newsletter april 2023
ARCH NEWSLETTER APRIL 2023
Hello ARCH & Rockfish Community,
Welcome to our first ARCH newsletter! Every other month we will send updates and announcements on our Rockfish systems and ARCH community.
In this newsletter for the week of April
– April Training Sessions
– Upcoming Rockfish Maintenance – MATLAB Scripts PSA – Job Opportunities: Assistant Research Scientist – Script Updates: "user-sbalance" and "quotas.py" – Research Profile: Professor Lan Cheng – Short Tutorial Series: Python and Anaconda Virtual Environments
Read below for more details about our announcements.
ARCH will be providing the following training sessions:
Introduction to Linux: Hands on session for users with no or little knowledge of Command Line Interface (CLI) in Linux.Date: Monday April 17, 2-4 PMLocation: Bloomberg (P&A) 46
  Navigating the Rockfish Environment:
    Date: Wednesday  April 19, 2-4PM     Location:  Bloomberg (P&A) 462
All Rockfish Systems will be unavailable from April 24th at 12:01AM to April 30th at 12:01AM. Contractors will be performing facility wide maintenance beginning on April 24th. We strongly recommend users to copy any data that may be needed during this downtime to an external device as access to Rockfish storage will not be available. Click here for more details. 
For all users of MATLAB, we ask that you please add 'exit' at the end of your MATLAB scripts. Our system uses a license manager where a certain number of MATLAB license can be checked-out that need to be checked-in after job execution. Without 'exit', licenses are not returned and, once licenses run out, users cannot use MATLAB. Please ensure you are exiting correctly for the smooth operation of Rockfish and for the research community.
Are you interested in joining the HPC workforce? As a Research Computing and Data Specialist (RCD) or Research Software Engineer (RSE) you will have plenty of opportunities to participate in innovative projects, establish collaborations with different research groups, support and enable cutting-edge research. ARCH has several opening at the assistant research scientist level. For more information: https://www.arch.jhu.edu/news-events/jobs/assistant-research-scientist/
Script Updates: "user-sbalance" and "quotas.py":
We have added two scripts called "user-sbalance" and "quotas.py".
"user-sbalance" reports user and group utilization for the current quarter. "quotas.py" provides utilization and quotas as well as number of files a group has in Rockfish file-systems. For examples of how these scripts work, visit our FAQ page here. 
Research Profile: Lan Cheng
Professor Lan Cheng is an associate professor in theoretical and computational chemistry. His research group Cheng Lab focuses on relativistic electron-structure theory and heavy-element chemistry. Learn more about his work and how he uses Rockfish to carry out his research here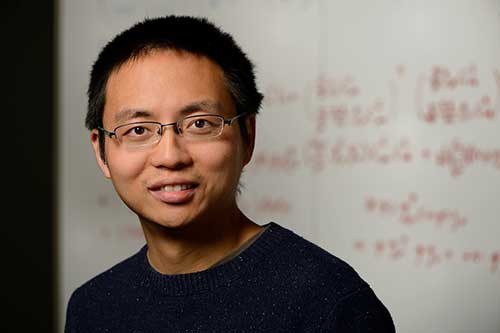 Tutorial of the Month: Creating a Python Virtual Environment
Tutorial of the Month: Creating a Python Virtual Environmenthere
For this month, we created a tutorial on how to use a python venv and conda environment in a slurm script. Read the tutorial
Feel free to contact us for assistance on our services by submitting a help ticket on our website.
Thank you,
ARCH Team